09 Jan

Hernandez Announced as Head Softball Coach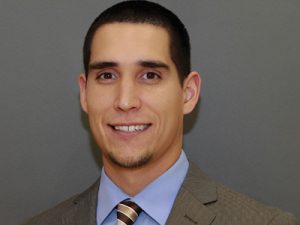 WILLISTON, N.D. – Williston State College is pleased to announce Rylee Hernandez as the Head Coach for Teton Softball.
Hernandez, the current Head Men's Basketball Coach, will be joined by former Head Baseball Coach, Shawn Cote.
"Coach Hernandez was selected to lead the Teton Softball program given his work with the program last season as the interim head coach, his knowledge of returning players, his experience in recruiting, and his commitment to Teton Athletics," explained Dr. John Miller, WSC President. "He will be assisted by Coach Cote and together their collective coaching savvy and experience will be invaluable to the program and team."
The first games of the spring Teton Softball season are scheduled for February 1 and 2 when the Tetons travel to Minot. More information on upcoming games can be found at wsctetons.com.
"I look forward to bringing a ton of energy, enthusiasm, and life to the program," emphasized Hernandez. "While eager to restore the program to its winning ways, most importantly, I am ready to bring positive change to the young lives of our current and future Teton Softball Student-Athletes."
"I believe with a push positive mentality, our softball team will become a beacon of positivity in the classroom, on our campus, and in our community!"
For more information on Teton Softball and Coach Hernandez, please contact Kim Wray at 701.774.4500 or kimberli.wray@willistonstate.edu.
For more information, please visit www.willistonstate.edu, call 701.774.4200, or stop by 1410 University Avenue, Williston, ND.