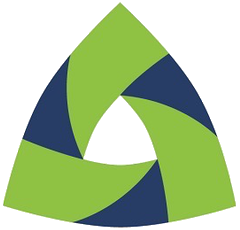 23 Sep

Annual Joint Boards meeting held

Representation from North Dakota's varied educational boards joined together virtually this week for their annual joint boards meeting.

Individuals from North Dakota University System, the State Board of Higher Education, the Department of Public Instruction, the Department for Career and Technical Education, and the Education Standards and Practices Board met via Zoom to address safety, planning and response to the novel coronavirus disease 2019 (COVID-19) pandemic, behavioral health, distance education and the K-12 Coordinating Council.

Superintendent Kirsten Baesler started things off by noting a large amount of work had gone into keeping students involved in their educations this past spring, as well as reopening for fall. Amanda Peterson, director for educational equity and support, then spoke about DPI's plan and response. She noted that building relationships, cultivating opportunity and inspiring growth were central to the planning response.

Chancellor Mark Hagerott spoke to the boards next, noting the many steps the university system had taken to provide for a safe restart. That had started with turning more than 11,000 courses online during the spring semester, partnering with the National Guard, Departments of Health and Emergency Services, and implementing widespread testing sites prior to the reopening. Millions of dollars had been applied toward medical and protective supplies and services/staffing; equipment, supplies and services/staffing for expanded cleaning and disinfection of public areas and facilities; bipolar ionic equipment and enhanced HVAC filtration; and expanded behavioral health & tele mental health services.

Next, Peterson, Department of Human Services Director Pamela Sagness, NDUS Student Affairs Director Katie Fitzsimmons, and former student member to the SBHE Kaleb Dschaak spoke about behavioral health. That included prevention, early intervention, a behavioral health school grant, support roles and additional resources for all students in the state. Fitzsimmons noted that students throughout the system were struggling with the online-only format required of the quarantined and isolated. Dschaak stated that e-sports could help provide one path to alleviate mental and behavioral health issues simply by offering a social outlet that is distanced by nature.

Baesler, NDUS Vice Chancellor of Academic and Student Affairs Lisa Johnson, CTE Director Wayde Sick, and Center for Distance Education Director Dr. Matt Lonn spoke about chances and updates to distance education from K-12 through postsecondary.