16 Jun

Dickinson State University to host 2022 ND State Staff Senate meeting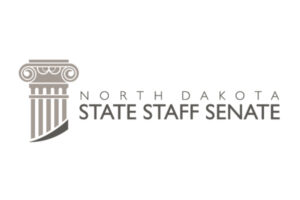 Dickinson State University (DSU) will be welcoming members of Staff Senates from across the North Dakota University System (NDUS) for the North Dakota State Staff Senate (NDSSS) meeting June 21-22, 2022.
The NDUS Staff Senate serves to represent staff employees from the 11 academic institutions and employees throughout the university system. The Senate identifies staff interests and issues, acts as a forum for the discussion of staff-related matters, and facilitates communication on behalf of the campus staff members with the NDUS chancellor and the State Board of Higher Education.
The NDSSS meets monthly via MS Teams. In June of each year, the NDSSS holds a face-to-face meeting for those who can attend with a remote option available for those who are not able to attend in person. DSU is expecting about 15 in-person attendees and around 10 attending virtually this year. The annual face-to-face meeting gives representatives from across the NDUS the opportunity to get together in person and network. Also at the annual meeting, the NDSSS elects its executive committee (vice president, secretary, communications officer, and HRC representative) and establishes goals and initiatives for the upcoming year.
This is the first time in 11 years that DSU has hosted the event as this privilege is granted on a rotational basis, allowing each institution to host and the meeting to rotate between the east and west sides of the state.
While the meeting will be held in May Hall on the DSU campus, Mike Lefor is sponsoring the dinner at the 701 Social at Blue 42 Tuesday evening.
"DSU Staff Senate is honored to host the annual NDSSS face-to-face meeting. Throughout the year, the NDSSS meets virtually, so it is nice to get to meet representatives from across the NDUS in person," said Laura Fetting, president of DSU's Staff Senate. "This meeting gives the individuals a chance to network and get to know one another. Also, this allows the host campus to showcase their campus. We are excited to have colleagues from across the NDUS on the DSU campus, and grateful to Mike for his generosity in sponsoring our dinner."
For more information, please contact Laura Fetting at laura.l.fetting@dickinsonstate.edu or 701-483-2262.