The State Board of Higher Education is the policy-setting and advocacy body for the North Dakota University System and the governing body for North Dakota's 11 publicly supported colleges and universities. The SBHE also oversees the NDSU Extension Service and Agricultural Research Stations, Northern Crops Institute, State Forest Service and the Upper Great Plans Transportation Institute.
The SBHE is made up of seven citizen members appointed to four-year terms by the governor and one student appointed by the governor to serve a one-year term. The Council of College Faculties selects the board's non-voting faculty advisor, and the NDUS Staff Senate selects the board's non-voting staff advisor.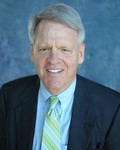 Don Morton
Chair
Term: 2012-2020
Subcommittees: Academic & Student Affairs
Don Morton was reappointed to the State Board of Higher Education for a second four-year term starting July 1, 2016.
Morton retired in late 2016 from Microsoft, where he had served as a senior director and a part of Microsoft Business Solutions (MBS), a group that develops the Microsoft Dynamics Enterprise Resource Planning (ERP) and Customer Relationship Management (CRM) software solutions.
Morton had three major areas of responsibility: (1) Leading the global Microsoft Dynamics Academic Alliance team. (2) Leading a team responsible for the Executive Briefing Center (EBC) on the Microsoft campus in Fargo, ND, and working closely with the Microsoft sales teams with a focus on the Dynamics ERP and Dynamics CRM. (3)Site leader for the Microsoft campus in Fargo which has more than 1,700 employees.Prior to joining Microsoft, Don was the assistant to the president and director of university relations at North Dakota State University. He has a coaching background, serving as the head football coach at the University of Wisconsin, at the University of Tulsa and at North Dakota State University where he won four conference championships and one national championship. He also was named national coach of the year in 1983.
Morton is a native of Flint, Michigan. He earned a B.A. in Psychology at Augustana College in Rock Island, Ill. and a master's in education from Western Illinois University.