15 May

DSU to offer Master of Entrepreneurship beginning fall 2019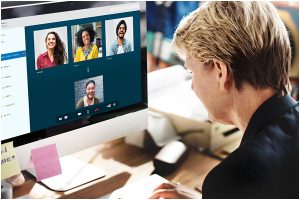 Dickinson State University (DSU) received approval at the Dec. 6, 2018, State Board of Higher Education (SBHE) meeting to offer a Master of Entrepreneurship (ME), the University's second approved master's program. In a unanimous vote, DSU was approved to launch its inaugural cohort, which will begin online in August 2019. The program received approval from the Higher Learning Commission April 15, 2019.
According to recent studies, over 65 percent of college students are interested in starting their own businesses or engaging in entrepreneurship. The ME program will provide a rigorous immersion into the nature of entrepreneurship and the entrepreneurial process. Students will be encouraged, but not required, to start a venture while in the program.
The master's degree is designed for students with a variety of backgrounds who have a passion for entrepreneurship in for-profit, nonprofit or public sector contexts. The program can be completed entirely online in less than two years and the tuition cost is under $10,000.
"We consider the School of Business and Entrepreneurship a destination point for entrepreneurs," said Dr. Holly Gruhlke, chair of the School. "We are excited with the opportunities this program will bring for our students as well as our community."
Students can expect to take foundation coursework in entrepreneurship, accounting, finance, marketing and management, as well as complete electives of their choosing in topics such as public relations, technology and social entrepreneurship. Gruhlke said, "Students can expect to learn fundamentals of new venture creation and launch. In addition, students not seeking to start their own business, but who are interested in entrepreneurship, will learn how to make decisions within constraints that can impact the overall well-being of their organizations, a skill very much in demand at the executive level."
Dickinson State University is optimistic about what the addition of the ME to its business programs will bring to the Dickinson community. "The School of Business and Entrepreneurship has offered strong educational leadership to DSU students for years," said Dickinson State President Dr. Thomas Mitzel. "The Master of Entrepreneurship is a natural extension of the School's strength and what it can offer our students and community members. Partnering with the Small Business Development Center located on the DSU campus adds a tremendous working opportunity to the coursework, which will give graduates from this program a significant advantage as they venture into the business arena."
Applications for admission to the first online cohort of the School of Business and Entrepreneurship's ME program are now being accepted. For more information about the program, visit www.dickinsonstate.edu/me.
For questions regarding admissions, please contact Dickinson State University Office of Admissions at 701-483-2175 or dsu.hawk@dickinsonstate.edu.