The North Dakota University System (NDUS) is pleased to offer health insurance coverage to international NDUS students through United Healthcare insurance company. Domestic students (i.e. American citizens) are not required by the NDUS to carry coverage; however, the Affordable Care Act does require that you carry some sort of health insurance. If you would like assistance with selecting health insurance, please contact Katie Fitzsimmons at the System Office.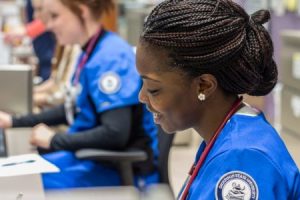 The NDUS requires all international students to have health insurance in place and verified (see Policy 505) but in some cases, an international student is able to secure a waiver from the NDUS health insurance plan. To learn more about the waiver criteria and process, please click here.
Enrollment
Domestic Students
The NDUS UHCSR Plan does not offer coverage to domestic students. NDUS encourages students to seek health care coverage if they do not have insurance.
Navigating the topic of health insurance can be confusing and intimidating. You may consult the Health Insurance Marketplace at HealthCare.gov to select an alternate plan and information, or if you would like assistance, please contact Maureen Potucek, UND Student Health Services Insurance Coordinator. Maureen is extending her services to all NDUS students across the state free of charge (not just UND students) who need alternative medical insurance. Maureen welcomes the opportunity to navigate the Health Insurance Marketplace with you in person or by phone, and/or assist you in finding health insurance coverage or medical assistance that meets your needs. Maureen's contact information is: 701-777-3457 or maureen.potucek@und.edu.
International Students
International students are automatically enrolled by semester in the student health insurance plan by their institution. A student may opt-in to NDUS health insurance coverage prior to automatic enrollment to expedite confirmation of coverage. The premium cost is billed to the international student's campus connection account. If an international student wants to waive this health insurance coverage, comparable coverage must be in place and verified through the waiver process. Click here to learn more. Waiver application deadline for the 2019/2020 academic year are as follows:

Fall term: September 4, 2019
Spring/Summer term: January 23, 2020
Summer term: May 12, 2020
Eligibility
All undergraduate and graduate international students, actively taking classes on campus, are eligible to enroll.
Eligible students who enroll may insure their dependents as well. Eligible dependents are the student's legal spouse/domestic partner and dependent children under 26 years of age. The student must be enrolled in order to access an enrollment opportunity for dependents
Students eligible for this insurance plan must be actively attending class in person. Students that are primarily enrolled in online courses, home study programs, or correspondence courses do not fulfill the eligibility requirements
This list is not exhaustive; each applicant must review the insurance policy information and base eligibility determinations upon that review. If a student is found to be ineligible for the policy, United Healthcare will remove the student from the policy. If you have questions if you are eligible or not, please contact Katie Fitzsimmons at the NDUS Office
If you have questions about the plan, please refer to your Campus Contact(s)
Plan Coverage Periods and Premiums for the 2019-2020 academic year (Aug. 2019-Aug. 2020)
To add a spouse and/or dependent, the rate and coverage periods are the same as the student rate.
International Students
Annual (August 16, 2019-August 15, 2020): $1978.00
Fall (August 16, 2019 – December 31, 2019): $746.00
Spring/Summer (January 1, 2020-August 15, 2020): $1,232.00
All premium costs are due upon enrollment.

For detailed information visit:
The United Healthcare Website: www.UHCSR.com/NDUS.
United Healthcare's customer services: 1-877-433-6667 or customerservice@uhcsr.com.
*2020-2021 rates will be published in Summer 2020.
Campus Contacts for Student Health Insurance Plan:
Bismarck State College
Mindy Sturn
mindy.sturn@bismarckstate.edu
701-224-2678
Karen Erickson
karen.erickson@bismarckstate.edu
701-224-5424
Dakota College at Bottineau
Larry Brooks – Domestic
larry.brooks@dakotacollege.edu
701-228-5452
Heidi Hauf – International
heidi.hauf@dakotacollege.edu
701-228-5487
Dickinson State University
Feifei Zhong – Domestic
feifei.zhong@dickinsonstate.edu
701-483-2531
Wynter Miller- International
wynter.miller@dickinsonstate.edu
701-483-2340
Lake Region State College
Kristi Kienast Hernandez
kristi.hernandez@lrsc.edu
701-662-1692
Mayville State University
Andrew Pflipsen
andrew.pflipsen@mayvillestate.edu
701-788-4770
Heather Hoyt
heather.hoyt@mayvillestate.edu
701-788-4773
Minot State University
Libby Claerbout
libby.claerbout@minotstateu.edu
701-858-4155
North Dakota State College of Science
Shari Thompson
shari.thompson@ndscs.edu
701-671-2203
North Dakota State University
Sara Terfehr
sara.terfehr@ndsu.edu
701-231-7331
Sara Johnson – International
sara.j.johnson@ndsu.edu
701-231-8230
University of North Dakota
Maureen Potucek – Domestic
maureen.potucek@und.edu
701-777-3457
Amy Senger – International
amy.senger@und.edu
701-777-3935
Valley City State University
Erica Buchholz
erica.buchholz@vcsu.edu
701-845-7235
Williston State College
Kaylyn Bondy
kaylyn.bondy@willistonstate.edu
701-774-4585
For general inquiries:
North Dakota University System Office
Katie Fitzsimmons
katie.fitzsimmons@ndus.edu
701-328-4109