13 Jun

WSC Athletic Director Transitions to New College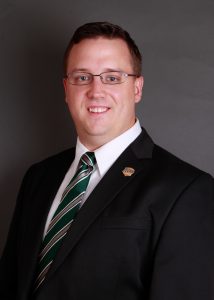 WILLISTON, N.D. – Williston State College would like to congratulate the current Athletic Director, Dan Artamenko, on his new position with Seward County Community College (SCCC).
Artamenko has taken the position of Athletic Director with SCCC. Located in Liberal, Kansas, SCCC is part of the National Junior College Athletic Association (NJCAA) as part of Region 6.
"I am very excited about this move because I will lead a very successful department in the most competitive conference in the country," explained Artamenko. "SCCC competes at the NJCAA Division I level in all sports and had five teams qualify for the National Tournament last year."
Artamenko will finish at WSC on June 28. He has served as WSC's first full-time athletic director since 2014.
Artamenko's duties included overseeing the entire athletic department, booster club, fundraising efforts, and serving on one of WSC's governing bodies, Executive Cabinet.
Prior to joining WSC, he held various positions with Blinn College, the NJCAA, USA Wrestling, and the Denver Nuggets. Artamenko holds a Bachelor of Science degree in Sports Management from Lubbock Christian University and a Master's in Business Administration from the University of Colorado.
Artamenko will be joined by his wife in Kansas.
For more information on this story, please contact WSC President, Dr. John Miller at 701.744.4231 or john.s.miller@willistonstate.edu.
For more information, please visit www.willistonstate.edu, call 1.888.863.9455, or stop by 1410 University Avenue, Williston, ND.