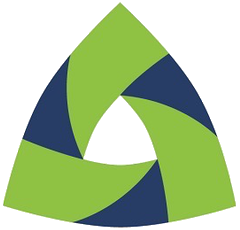 25 Oct

State Board talks presidential contracts

A large topic of consideration at this week's State Board of Higher Education meeting revolved around newly-proposed details to incoming presidential contracts.

Board member Dan Traynor brought forward the proposed revision to the presidential contract requirement, which would create the possibility of extending the contract from three to five years. Traynor noted that he understood there were reasons for and against longer contracts, but it could be beneficial for future negotiations to have a starting point with more options. Legal Counsel Eric Olson then walked the SBHE members through proposed changes to future new hires, including provisions he noted either as legal boilerplate for such contracts or which were specific for the SBHE/NDUS's needs.

Traynor noted that the longer contract would provide space for new presidents to make harder choices without having to face renewal each year. He noted that a potentially longer contract would not change a payout policy, which would remain at one year. Faculty Advisor to the Board Dr. Debora Dragseth noted that the topic was a surprise to her, and that faculty should have a chance to review any change. Staff Advisor to the Board Retha Mattern noted a similar sentiment. Board Chair Nick Hacker noted that the councils would have three more weeks to review the topic, which had recently been an agenda item for the Governance Committee and not received a recommendation.

Additional feedback touched on how the motion to hold the first reading of the presidential contract with an extension to five years could have been more beneficial if the SBHE and its constituent groups had more time to review the details of the change. Ultimately, the motion to accept the amended version of the contract failed. Then a motion was held to hold the first reading of the presidential contract as presented, without change.

Chancellor Mark Hagerott's reports from system office included an NDSCS Action Plan, the Bismarck State College Presidential Search, the Dickinson State University Interim Presidential Search, and Two-year Presidential Evaluations. Additionally, Hagerott brought forward a memorandum of understanding between Willison State College and WSC Foundation, which allowed WSC Pres. John Miller to receive a $500 monthly stipend for due to housing challenges in that community. The action would also call for a revision to Miller's contract. Both were approved.

Committee recommendations

SBHE member Tim Mihalick provided an update from the Budget and Finance Committee, which included recommendations to transfer $130,000 from the system office to each of the University of North Dakota and North Dakota State University doctoral programs; to combine or reduce certain fees at UND's Aerospace and Aviation programs; for UND to sell a conference center property; for UND to proceed with demolition and site restoration on Montgomery Hall, Babcock Hall, Carnegie Hall and Gustafson Hall; for Lake Region State College to proceed with construction of the Curtis and Annette Hofstad Agriculture Center; and for NDSU to proceed with construction of a seed cleaning facility. All were approved.

Student Board member Kaleb Dschaak brought forward one item from the Academic and Student Affairs Committee, specifically to create the Institute for Public Policy and Business Analytics at UND. The recommendation as approved.

Other business

The SBHE held the first reading of Policy 308.4 (Conflict of Interest), as well as the second readings of Policies 307.1 (Institutional Organization Notice and Approval), 511 (Student Criminal History Background Checks), 605.1 (Academic Freedom and Tenure: Academic Appointments), and 918 (Alcoholic Beverages).

Board Vice Chair Dr. Casey Ryan provided an update on the UND Presidential Search, of which he serves as a committee co-chair. He noted that the nearly 60 initial applicants was down to 11. A brief meeting of the SBHE later in the day would name the finalists in advance of the last stage of the search process.

In other reports, Dschaak provided an update on the North Dakota Student Association collaborating with the upcoming Census, and an upcoming NDSA listening tour of the campuses; Dragseth provided an update on the Council of College Faculty calling into the SBHE Governance Committee; and Mattern provided an update on behalf of the State Staff Senate, which included a new, regular email update from NDSSS to the SBHE, an increased drive toward professional development, and an ongoing discussion about the possibility of taking the Friday after Thanksgiving off systemwide.

The next regular SBHE meeting is scheduled for Dec. 3 and will be held at University of North Dakota. During that meeting the next UND president will also be selected.