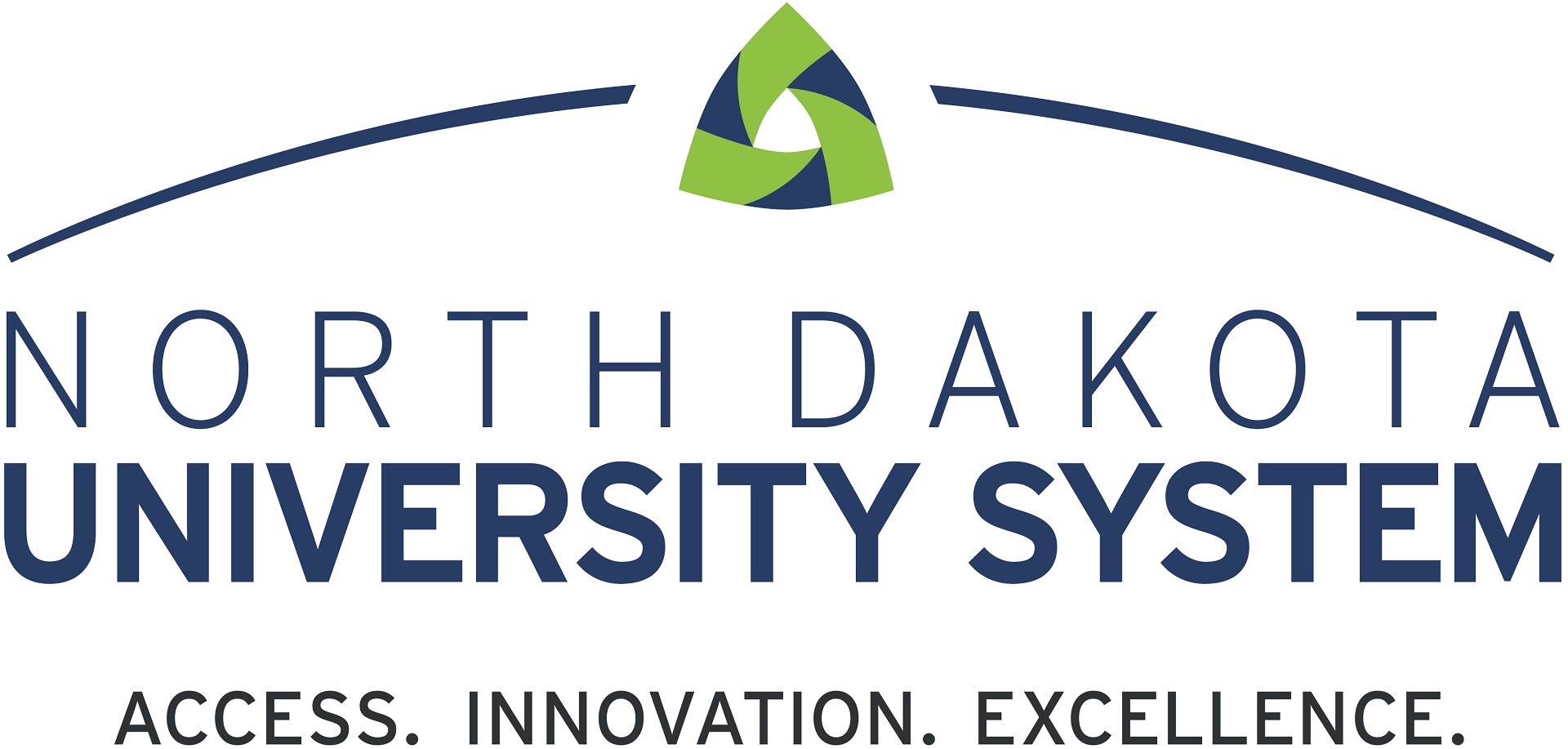 01 Jun

State Board talks reopening of campuses

NDUS Smart Restart Task Force to lead effort to find advisable best practices going forward

The most recent meeting of the State Board of Higher Education dove into some large agenda items last week, including further details on the re-opening of campuses throughout the North Dakota University System (NDUS), and student rights.

Chancellor Mark Hagerott updated the Board on the system's standing and response to the novel coronavirus 19 (COVID-19) pandemic. He said that since early March, campus communities had been responsive to changing needs. He said faculty and staff had undertaken monumental effort to move courses online, and many from our campuses had volunteered for their communities and state.

Interim University of North Dakota Pres. Dr. Joshua Wynne spoke about the NDUS Smart Restart Task Force, which had recently been stood up in response to the proposed reopening of campuses in the fall. The task force consisted of presidents from all three tiers, as well as staff whose expertise was in compliance, law, and medicine. Wynne noted that there were multiple efforts that would soon be underway.

"We look to have a central library or catalogue of all policies or procedures related to that (COVID-19) reaction," Wynne noted. 'That would give our institutions the ability to see what other institutions are doing. We will also allow similar institutions to explore areas of common interest to see what works for them."

He noted that one possible area would be sporting events at UND or North Dakota State University, which would be different in size and scope from some of the smaller campuses. He added that an additional challenge of the task force would be to look at issues where it would be beneficial for the institutions to work together toward a common goal due to economies of scale. One potential there would revolve around testing – that it might be more attractive financially to purchase testing kits as a system rather than as individual campuses. Wynne noted that the task force would be more of an advisory body than anything.

Chair Nick Hacker and Legal Counsel Eric Olson spoke about a resolution of support from the Board. The resolution offered support for the campuses' proposed reopenings for summer and fall semesters. It was ultimately approved by the Board.

The resolution included language that encouraged the institution presidents and the chancellor to continue to involve faculty, staff and students in campus-level committees, task forces, and discussion regarding the transition back to on-campus, in-person classes and activities. It also stated that the health and safety of NDUS employees and students shall remain the primary consideration of the institutions in carrying out the tasks involved in reopening.

During public comment, North Dakota United President Nick Archuleta brought forward a letter signed by more than 300 ND United union members. He noted that the letter expressed concerns about the proposed reopening of the 11 NDUS institutions this fall. He said he was appreciative of the task force being launched, as well as parts of the resolution that focused on safety.

Archuleta said hoped that staff and faculty voices would be included in the upcoming discussions. He said he'd been directed by ND United members to implore the task force and NDUS to be as open with communications as possible in order to keep people in the loop about what was happening. He added that it was impossible to eliminate all risk associated from COVID-19, but it was vital to mitigate as much risk as possible for those who would be returning to campuses.

The Board provided final approval to two key policies that were both initiated by members of the North Dakota Student Association. The first, a Student Data Bill of Rights, outlines students' rights related to the collection, use, and access to their personally identifiable information. The newly approved policy provides additional protections beyond those already in policy that assures students their right to view their educational records, challenge accuracy, and completeness of their records, and to restrict access to what is termed "directory information."

A second policy with a strong emphasis on support for students' rights to participate in political activities was also supported with a resolution from the North Dakota Student Association. The Board-approved policy has an emphasis on permissible student political activities and electioneering, in particular.

Vice President for Academic and Student Affairs Lisa Johnson stated that these two policies are indicative of positive working relationships with both NDSA President Cambree Smith and the Student member of the Board Kaleb Dschaak. Johnson added that "both policies carefully reflect priorities and concerns of the students while complying with state and federal statutes related to each policy."

Dschaak said the data privacy bill of rights is a tremendous step forward for the students of North Dakota.

"Students and administrators spent a great deal of time learning about the issue and discussing the ramifications for the future," he said. "The NDSA passed a forward-thinking resolution that outlined the rights students should have over their data. The incredible collaboration from higher education administrators and policy makers furthered this data privacy initiative and has made North Dakota one of the most proactive states in the nation on this issue.

"The student political rights policy is another vital piece of policy that was a collaboration between the students of North Dakota and the higher education administration," Dschaak continued. "Months of in-depth conversations led to a policy that protected the rights of students while ensuring compliance with state statute."

Second readings were held of both policies, and both were approved.

The Board meeting marked the first meeting for new member Danita Bye, who filled the seat left vacant when former member Dan Traynor resigned. Incoming student board member Erica Solberg also attended.

Next, Vice Chancellor for Strategy and Strategic Engagement James "Phil" Wisecup updated the Board on the five-year strategic plan. The current five-year plan would expire in June, and a new plan was under review by the Board for approval at its annual meeting next month. Additionally, system office had conducted a systemwide survey on topics that came up during the past year's campus visits. The survey generated nearly 3,000 responses.

Wisecup noted that there was no major change to the Board's mission or vision, but the strategic review did offer recommendations for more mental and behavioral health programs and services. Other recommendations included filling the need for instructional designers to help offer more robust online and hybrid offerings. He added that there was a COVID-19 addendum that took the current pandemic and recession into account as challenges to deal with now and in the future.

The Board was updated on the NDUS Core Technology Services 2018-2019 Annual Report from Vice Chancellor for Information Technology/Chief Information Officer Darin King; and LPO Quarterly Report from King; and a Title IX update from Olson.

Committee business

Olson spoke to the Board about a proposed change to the Board committee structure to improve the efficiency of the Board and reduce the burden on the Board members. According to Olson, the end result would be the elimination of the Governance committee as a standing committee and moving its functions to other committees. The Research committee would become the Governance and Research committee; and the IT functions of the Governance committee would move to Budget and Finance. The self-assessment function of the committee would move to Audit.

Board member Tim Mihalick Budget and Finance committee agenda, which included an authorization to increase spending for UND's Chester Fritz Library; for UND's request approval to rename Dr. Kathleen and Hal Gershman Engagement Center as the Gershman Graduate Center; for Bismarck State College's request for a tuition model change to eliminate the Distance Fee and incorporate it into the tuition rates effective Fall 2020; for a request by BSC to move funding from the capital assets to operations line of its budget; for Dickinson State University's request for a tuition model change to charge students a per credit rate with no cap using two tuition rates: resident and non-resident; and North Dakota State University's request to ratify Chancellor's interim authorization for NDSU to increase the project authorization for the Richard H. Barry Hall Space Repurpose & Renovation project from an estimated cost of $2,400,000 to $2,800,000 to be funded from privately raised funds. Also on the agenda was a transfer of $2.5 million from the Student Financial Assistance Grants (ND State Grant) appropriation line to the Academic & Tech Ed Scholarship appropriation and authorize the System Office to submit the request to the Budget Section for approval. All were approved.

Board member Kathleen Neset brought forward the Audit Committee business, including looking through reports from the state auditor's office.

Board member Jill Louters updated the group on Academic and Student Affairs committee business, including recommendations for state authorizations and a new program at Bismarck State College, and an update on a recent Western Interstate Commission for Higher Education meeting.

Board vice chair Dr. Casey Ryan brought forward the Research committee business, which included working with members of the Valley Prosperity Partnership regarding the improvement of research in the state.

Board member Don Morton brought forward previous Governance committee business, which included his recommendation of tenure for all NDUS presidents. He said that talented and innovative leadership would be attracted to the system by implementing tenure for all presidents. He then listed benefits that were offered to presidents in other states and systems. Mihalick asked if the tenure would be a future contract item or be implemented across-the-board for all presidents. Louters said that tenure should remain as an incentive for those who risen through faculty having done research in their field. Faculty Adviser to the Board Dr. Debora Dragseth said that the Council of College Faculty had expressed concern against such a move, and that tenure has a lot of meaning and weight for faculty. Further discussion addressed more pros and cons of giving presidents tenure. No vote was taken, but the topic will be brought back again to next month's meeting.

Student member of the Board Kaleb Dschaak brought forward an update on behalf of the NDSA, noting that the group was working remotely during the summer, and transitioning administrations. He said more updates would be available later in the summer.

Faculty Adviser to the Board Dr. Debora Dragseth updated the Board on CCF business, noting that new officers had been elected, and a new faculty adviser to the Board would be elected at the CCF's June meeting.

Staff Adviser to the Board Retha Mattern spoke about N.D. State Staff Senate business, noting that new leadership would be elected in June. She thanked staff members throughout the state for adjusting to changing times and working conditions.

Waivers and policy readings

The Board extended waivers that were approved at the April Board meeting to the following sections of policies: Policy 830.1 Student Payment Policy — Paragraph 1 (diii-v) and Paragraph 5 through August 31, 2020; Policy 406.1 Academic Calendars — Paragraph 3 (g) through August 31, 2020; Policy 402.1 Beginning Freshmen Applicants-Cert. Progr., Diploma, and Associate Degree Program — Paragraph 3 (a) for applicants through Spring 2021; and Policy 402.2 First Year Applicants – Baccalaureate Programs — Paragraph 3 (a) for applicants through Spring 2021.

Additionally, information was provided on waivers for Procedures 830.2 (Refunds – Entire procedure) through August 31, 2020; 402.3 (NDUS Guidelines for Home Educated Students – Paragraph 4) for applicants through Spring 2021; 402.9 (Admissions Procedures/New Applicants with International Coursework – Paragraph 5 (l)) for applicants through Spring 2021.

Human Resources Director Jane Grinde brought forward the amended second readings for HR Policies 6 (Annual Leave), 7 (Sick Leave), 21 (Leave Without Pay) and 22 (Family (FMLA) Leave). All were approved.

In other business, the Board held nominations for the chair and vice chair, which were respectively nominated as Hacker and Ryan. One new program authorization was approved, for a Bachelor of Applied Science in Automation Management at BSC. State authorization requests for Embry Riddle and Park University were brought forward and approved.

The next scheduled Board meeting is set for June 30.