06 Nov

Dickinson State awarded GEER funding for three initiatives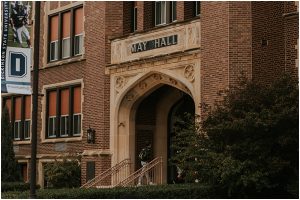 North Dakota Governor Doug Burgum announced Tuesday, Nov. 3, that Dickinson State University received three grants totaling $192,150. The grants were awarded under the Governor's Emergency Education Relief Fund (GEER Fund) created by the federal Coronavirus Aid, Relief, and Economic Security Act (CARES Act).
In competitive grant applications due earlier this fall, North Dakota higher education institutions were asked to demonstrate the concept of accelerated learning opportunities with an emphasis on a rapid response to transition and student support.
"We are pleased to have been awarded these generous grants that will help DSU respond to varied and critical educational needs throughout western North Dakota," said DSU President Steve Easton. "I applaud the commitment of our faculty and staff as they have responded and transitioned to changing educational needs. These grants will support innovation and partnerships as we continue to serve our students and our community."
DSU received grants for the following initiatives:
Supporting 

health care

 systems by providing CNA training to fill employment gaps – $45,000.
As part of its dual mission designation, DSU works closely with Job Service North Dakota to identify workforce needs in Dickinson and its surrounding communities. Due to the COVID-19 pandemic, health care facilities, including nursing homes, in western North Dakota are experiencing critical shortages of nursing staff, particularly Certified Nursing Assistants (CNAs). This GEER grant will support the offering of additional CNA training courses.
Partnering to retrain displaced workers – $70,000.
DSU is partnering with local and regional entities to support retraining workers in western North Dakota who have lost their jobs due to the severe economic conditions in the energy and agriculture related sectors. The portion of the full grant application that was approved will allow DSU to purchase state-of-the-art welding bays.
Creating an active learning classroom – $77,150.
An active learning classroom will be developed to allow both face-to-face and distance students to learn together in one classroom. COVID-19 has changed the landscape of higher education, creating a necessity to offer classes in more than one format so that students can receive the best education possible while at the same time, maintaining safe health practices such as social distancing. Dickinson State University's programs offer solid content knowledge as well critical and creative thinking skills. These skills are best taught in an interactive environment where there is the opportunity for rich interaction between the instructor and the students.
"The COVID-19 pandemic has expanded the need for flexible educational modalities," said Dr. Debora Dragseth, DSU's provost and vice president for academic affairs. "This state-of the-art classroom on our campus will support interactive discussions, group-based assignments, problem-solving sessions, and peer group interactions in the challenging environment educational entities are facing today."