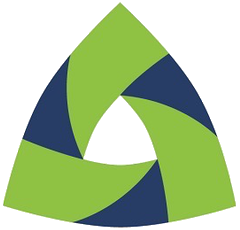 25 Nov

FirstLink offers first response

NDUS partnership provides after-hours support to all campuses

The novel coronavirus (COVID-19) pandemic has impacted campuses and communities in varied ways over the past year, especially for services that aim to aid health and welfare. Luckily for North Dakota University System, a partnership with an entity that's just turned 50 years old has helped alleviate some of that stress.

FirstLink started half a century ago and primarily provides support as a suicide hotline. According to the service, FirstLink answers the 211 helpline, the National Suicide Prevention Lifeline, and communicates via the text line 898-111. The service is available across the entire state of N.D. and parts of Minnesota, offering confidential help and support to those who need it most.

Lately, that has meant an expansion in crisis intervention as well as offering listening and support to those who might be experiencing the challenges from COVID-19, including isolation and quarantine.

For NDUS, the partnership has proven vital. This year alone, the service has logged nearly 700 text and calls from the state's 11 public colleges and universities, ranging from informational to referral, listening and support, and crisis intervention. That's out of more than 43,000 texts and calls the organization has logged for the entire state.

At North Dakota State University, FirstLink is among many resources offered. NDSU Counseling Center Director Bill Burns, Ph.D., said his campus maintained a good relationship with FirstLink, as the service took "a lot of after-hours pressure off the staff." The university was the first in the state system to partner with FirstLink 15 years ago. Since then, the service has complemented NDSU's offering of individual, group and couples' counseling for students, all of which remain free as part of their tuition.

"We provide consultation services to faculty and staff about how to help students, and we also provide outreach/training programs related to mental health concerns," Burns said. "Student Health Service provides the medications needed for the mental health concerns of students. Disability Services will help students obtain appropriate accommodations for their physical or mental health related concerns (with mental health concerns being the predominant concerns today)."

Burns said that calls have remained consistent since the COVID-19 pandemic began, noting that more counseling sessions had been completed this year than for the same time last year, even with a slightly decreased enrollment. He added that the no-show rate for students was also down, from around nine percent to slightly less than five percent.

"We have used FirstLink for many years to answer our phones when the Center is closed," Burns said. "This is my fourteenth year at NDSU, and the relationship was in place when I came. FirstLink screens the calls and takes care of most of the problems for us; they call our counselor on call as needed."

According to NDUS Director of Student Affairs Katie Fitzsimmons, the service has been of extraordinary help.

"We have a partnership with FirstLink to provide after-hours support to all NDUS campuses, but FirstLink offers so much more!" she said. "They have incredible resources for their clients that include housing and food, substance abuse, counseling, sexual assault, and medical resources- just to name a few."

According to Fitzsimmons, about 1-2 calls per month result in FirstLink contacting the after-hours on-call person at a campus to bring them into the situation or to provide information about a student that can't wait until the next business day.

"They do such a phenomenal job, and they provide incredibly crucial services to our state," Fitzsimmons said. "The call volume they handle every year is nothing short of astounding. We are so lucky to have a partnership with them."

Fitzsimmons added that FirstLink had also taken steps to expand their addiction outreach. If an individual were to call seeking treatment for a substance abuse problem, FirstLink staff and volunteers would use their addiction services navigator to find services for that individual. That is aided by access to an extensive database of resources and services.