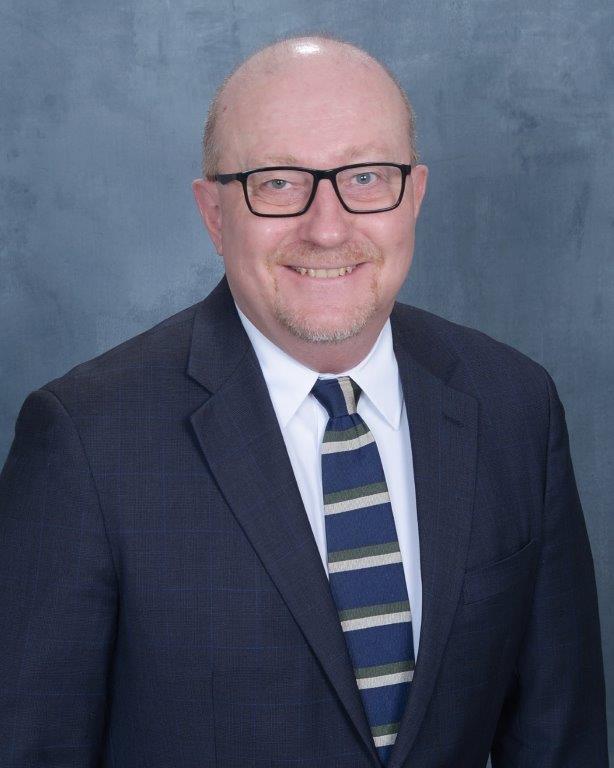 29 Apr

Hirning Named as Next Williston State College President

The State Board of Higher Education has named Bernell Hirning, Ph.D., as the next president of Williston State College.

The Board interviewed two finalists at their meeting Thursday, April 29, on the WSC campus. A total of 29 applications were received for the position. This past month, six candidates each spent time visiting campus and in public forums, meeting with students, faculty and staff, and interviewing with the Presidential Search Committee. The Committee narrowed the field to four finalists on April 9.

Co-chairing the WSC Presidential Search Committee are Kathleen Neset, State Board of Higher Education member, and Kim Wray, WSC vice president for academic affairs and instruction.

According to Neset, this particular president search committee was one of the best that she'd seen, both in terms of the individuals comprising the committee and talent level of the candidates.

"Dr. Hirning embodies the talents and experience that Williston State College has come to expect from its leadership," she said. "We are confident that Dr. Hirning is the right person for this role, and his experience exemplifies the mission and vision of this campus and community."

During his interview, Hirning spoke of genuine people, opportunity for both student and campus growth, open communications, and returning home.

"Faculty, staff, students and community will be a part of every major decision at Williston State College," he said. "I'm truly impressed by every stitch of this campus and community that I saw, and it honestly felt like home just as much as it did thirty years ago. There are a lot of opportunities in front of us and I'm excited to get started."

Hirning will assume office following the retirement of Dr. John Miller in June 2021.

About Bernell Hirning, Ph.D.

Bernell Hirning, Ph.D., has spent over 30 years of his career in education. He began his career in North Dakota as a Business Teacher and basketball coach at Turtle Lake-Mercer High School in Turtle Lake, N.D. After receiving his Master's degree from Minot State University, he was hired for a position with Mayville State University as an Assistant Professor of Business. His focus at Mayville State was with the university's Project Management curriculum where he developed a Project Management training program for State of North Dakota government employees. The program was delivered in-person, online, and via North Dakota's Interactive Television Network. The online version was the first online course offered in Mayville State's history.

In 2002, Hirning moved to California to begin his more than 18-year career in higher education administration. He served as Associate Regional Dean and Regional Associate Vice President for National University, the second largest private, non-profit university in California. He started as a lead campus administrator for the Redding Campus in Northern California. After successfully growing that campus, he relocated to Central California to lead campuses in Fresno, Bakersfield and Porterville. With successful growth at those locations, he was promoted to Regional Associate Vice President, overseeing operations for ten regional campuses across a 44-county area in central and northern California, through onsite and online instruction.

During Hirning's tenure at National University, community outreach and partnerships served as a pillar of his success. He developed over 50 cohort partnerships by collaborating with city and county governments, school districts, businesses, and community colleges, to allow entities to grow and develop their own talent. He served as a champion within the university community in terms of high success rates with student starts, retention, persistence, and completion. By collaborating with campus faculty and staff, he developed recognition programs to showcase performance excellence for faculty, staff, students, and alumni. He also added academic programs to spur campus growth as market demand dictated. Hirning worked with faculty and academic leadership to create the university's only Nurse Anesthesia program at its Fresno Campus, one of only five in the entire State of California. He also served on numerous internal Presidential Commissions and committees.

Through his community outreach, Hirning served on numerous external governing boards and executive committees. He was a governing board and executive committee member of the Central Valley Higher Education Consortium; a partnership consisting of 27 university and college leaders in Central California. He also served on the Fresno Compact governing board; a partnership consisting of 35 business and educational entities designed to improve educational opportunities. Hirning was also invited to serve on Fresno City College's Business and Technical Education Department advisory board to advise on curriculum development and efficacy. In northern California, he served as a founder member of College OPTIONS; a higher education partnership designed to increase the college-going culture of an underserved region of the State of California. Outside of higher education he was a governing board member of United Way, Plus One Mentors, several Shasta College boards, Rotary International and Chamber of Commerce member.

Hirning holds a Ph.D. from Capella University, a Master and Bachelor's degree from Minot State University, and an Associate degree from Williston State College (formerly UND-Williston). He was born, raised, and educated in southwestern North Dakota, graduating from Mott Lincoln High School. He has two daughters and six grandsons.