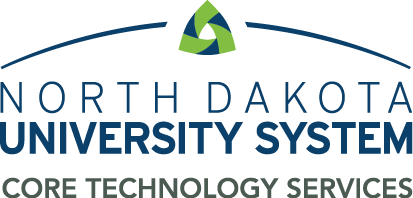 17 Aug

Endpoint security rollout underway systemwide

An 11-institution rollout of new endpoint security services is happening across the North Dakota University System, an action that aims to result in a more secure digital environment.

Cortex XDR is a next generation antivirus, detection, and response platform, and its endpoint agent is being installed on between 15,000-20,000 computers throughout NDUS in a collaborative effort with institutional IT departments. Cortex XDR will help to block malware, exploits, ransomware, and other advanced attacks that can often bypass traditional antivirus software.

Director of Information Security Brad Miller noted that Cortex XDR Endpoint provides more than just protection.

"One component of Cortex XDR is the agent that runs on the endpoint, however, that agent reports back and integrates in with the Cortex XDR console to correlate endpoint security events with network-level events reporting in from next-generation Palo Alto firewalls at each institution," he said. "This will give NDUS security and IT professionals a complete picture of attacks and, more importantly, the ability to investigate and respond quickly to threats."

Cortex XDR is now being implemented throughout the system for several reasons, chief among them replacing legacy antivirus solutions locally. Miller explained that the system needed a more advanced security solution to deal with the advanced threats that are increasing in sophistication and number. Additionally, Core Technology Services is in the process of standing up a Security Operations Center, of which Cortex XDR is a key component.

"The implementation of Cortex XDR is being done in cooperation with the State of ND Information Technology Department (NDIT) Cyber Operations Center (CyOC)," Miller said. "The NDIT CyOC and NDUS SOC will both use Cortex XDR to coordinate response efforts to security incidents across NDUS and the State of N.D."

The enhanced security environment will both provide protection from advanced threats and attacks and also provide security operations personnel heightened abilities to investigate and respond to attacks. Aside from that major benefit, there is a cost benefit for systemwide implementation. Since the service is being implemented at all 11 campuses in cooperation with NDIT, the university system was able to take advantage of reduced pricing.

Once the rollout is complete, end users will notice the Cortex XDR agent running on their computer in the system tray near the digital clock, similar to other antivirus software. Miller noted that the software will require no user interaction, although it will notify users if a threat or attack is blocked.