08 Sep

DSU to offer Master of Business Administration this fall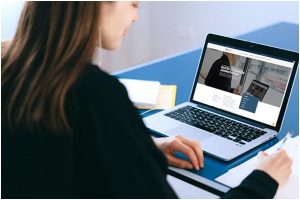 Dickinson State University (DSU) received approval at the Aug. 30, 2021, Institutional Actions Council of the Higher Learning Commission meeting to offer a Master of Business Administration (MBA), making it the University's third master's program. It is set to begin online mid-October.
The MBA degree is designed for people with a variety of backgrounds who have a passion for business in for-profit, nonprofit, or public sector contexts. The 30-credit-hour program can be completed entirely online in less than two years with a tuition cost just over $10,000.
"Students will develop the skills needed to innovate, collaborate, and lead through a variety of subjects," said Loretta Heidt, chair of the School of Business & Entrepreneurship at DSU, "including foundational entrepreneurship, accounting, finance, marketing, and management as well as through electives of their choosing in topics such as public relations, technology, and social entrepreneurship."
This new program fits into Dickinson State's growing number of dual mission programs. As a dual mission institution, the University's primary objective is to meet the needs of the community by offering programs ranging from technical certificates to master's degrees.
"The MBA is another great step forward for the School of Business and Entrepreneurship," said Dickinson State University President Steve Easton. "At DSU, we are committed to providing programs that open opportunities for those already in the workforce and those preparing for the workforce through our dual mission efforts. The MBA will be a key part of these efforts."
Dickinson State is now accepting applications for admission to the Master of Business Administration program. For more information about the program, please visit www.dickinsonstate.edu/MBA.
For questions regarding admissions, please contact DSU's Office of Admissions at 701-483-2175 or dsu.hawk@dickinsonstate.edu.