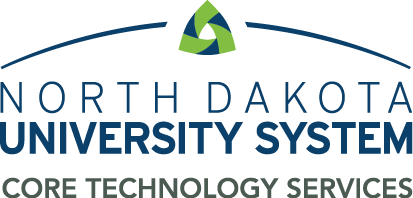 15 Sep

."ePerformance" aims to update evaluation system

Core Technology Services is launching a web-based performance management solution that will modernize performance evaluations. The system is called ePerformance and it will deliver self-service capabilities to managers, employees, and Human Resources administrators from within the Human Capital Management System. The project is now on track after some delays due to COVID-19.

According to documentation provided by CTS, ePerformance streamlines the appraisal aspect of the development business process, from goal planning and coaching to performance assessments and rewards. Once completed, managers, employees, and HR administrators will be able to collaborate on performance evaluations and goals, review performance history, and monitor and manage the overall performance process. Notifications will allow interested parties to remain up-to-date throughout the review cycle. CTS will be working closely with the HR User Group, the Human Resources Council and the PeopleSoft Governance Committee throughout the process.

Jody French, Assistant Chief Information Officer for Enterprise Solutions, noted that the relaunch of the project was prompted by the length of time needed to complete the project, estimated at six-to-nine months. Typically, NDUS employees have the annual review process completed in time for the annual budget process so the reviews can be used as the source of satisfactory employee performance when applying salary increases.

"Moving directly from project work to training to implementation is easier for campus users as the information is fresh and sets the stage for a successful project," she said. "The system will be available for everyone throughout the system. Campuses have the option to use if for faculty and other special populations."

The new system will largely replace the current paper or electronic files typically emailed between employee and supervisor. According to French, the new system could provide even more functionality than what NDUS employees have come to expect.

"ePerformance will provide additional features such as requesting feedback from peers for the performance review, workflow approvals and dashboards for the employee and supervisor to monitor the process," she said.

Currently, the project is still in its "Discovery" phase, a time where 21 advisory group members are meeting with the core CTS team and project consultant. All campuses have at least one representative on the advisory group, representing either HR or the academic side of the organization.

"Our goal is to share the functionality of the product, gather requirements and conduct a fit/gap analysis," French said. "One on one meetings will be held individually with campuses to review the discovery work, gather any additional requirements and address any concerns that campuses may have.

During this phase, the advisory group members are being asked to consider certain functions of the overall project, including current performance review processes at the campuses, major points of discussion and other key decisions. Ultimately, the project is expected to go live sometime next spring.