18 Jan

Five presidential candidates invited to North Dakota State University campus

Bismarck, N.D. — The North Dakota State University Presidential Search Committee, charged by the State Board of Higher Education to evaluate candidates for the NDSU presidency, has narrowed a large, nation-wide pool of highly-qualified applicants to five candidates who will interview on campus between January 24-Feburary 3, 2022.

"The candidates bring leadership experience from flagship universities, institutions with robust and growing research portfolios, and land grant institutions," said Dr. Jill Louters State Board of Higher Education vice chair. "We're excited to bring these talented leaders to campus." Dr. Louters is co-chairing the NDSU Presidential Search Committee with Dr. Greg Lardy, NDSU vice president for agriculture. Both said they were impressed with the extremely strong pool of candidates.

The candidates include presidents, chancellors and vice chancellors, and provosts. The pool of candidates has an exceptional range of experience with diverse student bodies and a remarkable body of work in engineering, agriculture, advanced technology, business, economic and work force development.

The candidates are (full bios are attached at the end of this release):

David Cook, Ph.D.
Vice Chancellor for Public Affairs & Economic Development
University of Kansas (at Lawrence)

Hesham El-Rewini, Ph.D., P.E.
Provost and Senior Vice President of Academic Affairs
Marymount University (in Washington, D.C. area)

Mary Holz-Clause, Ph.D.
Acting Executive Chancellor
University of Minnesota (dual campus, at Morris and Crookston)

Debra Larson, Ph.D.
Provost and Vice President of Academic Affairs
California State University (at Chico)

Michael Tidwell, Ph.D.
Immediate Past President
University of Texas (at Tyler)

During their campus visits, the candidates will meet with students, faculty, staff, alumni, friends, and campus and community leaders, with the search committee soliciting feedback from these key stakeholder groups.

Following the on-campus interviews, the search committee will recommend an unranked slate of finalists to the State Board of Higher Education. The board will conduct final interviews on the NDSU campus on Wednesday, February 23, 2022, with the selection of the next NDSU president announced thereafter. It is anticipated that the new NDSU president will assume office in June 2022.

Originally, 47 candidates met qualifications and were forwarded to the Presidential Search Committee for their initial review. The committee met in executive session on Wednesday, December 8, 2021, to discuss candidates. A round of in-person interviews took place in Minneapolis, January 5-6. Following those interviews, the search committee narrowed the pool to the five candidates invited to campus.

– 30 –

About NDUS
The North Dakota University System is a unified system of higher education governed by the State Board of Higher Education. Organized in 1990, the system includes two research universities, four regional universities and five community colleges.

The mission of the State Board of Higher Education and the Chancellor of the North Dakota University System is to unleash the potential of higher education in the state to enhance the quality of life, and the social and economic vitality of all served by its public colleges and universities.


——————————————————–

David J. Cook, Ph.D.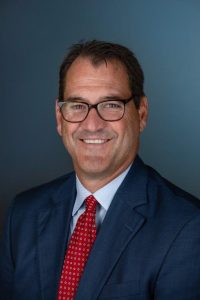 Dr. David Cook serves as the vice chancellor for the Office of Public Affairs & Economic Development at the University of Kansas (KU). KU is one of 66 Association of American Universities (AAU) institutions in North America, comprised of 2,800 faculty, 7,200 staff, and 28,100 students. This flagship institution of Kansas and Big-12 conference school has an annual budget of $1.2 billion. It has five campus locations across the state of Kansas and supports dozens online degree programs.
Dr. Cook's primary responsibilities are to shape and promote KU's strategic priorities, advance the institution's reputation and brand, and advise and represent the Chancellor across stakeholders, including the Kansas Board of Regents, state and federal legislators, donors, alumni, athletics, faculty, staff, and students. Dr. Cook's economic development role focuses on growing entrepreneurship, collaborating with industry, commercialization, providing student success and experiential learning opportunities, and aligning educational offerings with workforce needs of the region to create jobs and enhance the social mobility of students and citizens of Kansas. A cornerstone of this effort is the expansion of KU's Innovation Park, which houses over 60 corporate tenants and start-up companies, with plans in the next 15 years to expand over 800,000 square feet of new office and wet-lab space through a $500 million capital investment.
Prior to his current position, Dr. Cook served as vice chancellor of the KU Edwards Campus in Overland Park, KS. Under his leadership, the Edwards Campus enrollment grew by more than 40% in six years. Growth was supported by the overhaul of enrollment management, strategic marketing, and student services and academic program development processes, which led to the launch of nearly 40 new academic degree programs and certificates – many for diverse and non-traditional students. It also involved working with shared governance and university leaders to launch a School of Professional Studies – the first new school at KU since 1993. Dr. Cook also led the university's professional and continuing education operation, providing a broad range of non-degree education and executive trainings to 50,000 participants annually. It included the administration of the Kansas Law Enforcement Training Center, a 275-acre campus that educated the majority of municipal, county and state law enforcement officers in Kansas.
Dr Cook spent 14 years at the University of Kansas Medical Center (KUMC)—the final seven years as a member of the leadership cabinet. KUMC includes schools of medicine, nursing, and health professions, with 2,100 faculty, 4,000 staff, 3,300 students, and a $100 million research budget. Across multiple roles, he represented and led KUMC's strategic interests with key constituents and stakeholders across Kansas, a critical function for the state's lone academic medical center. This included creating and leading the Institute for Community Engagement which collectively enrolled 35,000+ health professionals in accredited Continuing Education programs; connected 6,000+ telemedicine participants; provided over 120 outreach flights for 2,000+ patient consultations; and recruited dozens of physicians to practice in rural/underserved communities to alleviate health profession shortages. The Institute also supported 54 active community-based grants totaling $25.3M, typically focused on health disparities facing vulnerable populations.
Dr Cook earned tenure in KU's School of Medicine and was later promoted to the rank of Professor in KU's College of Liberal Arts and Sciences. As a faculty member, he's taught over 20 different courses in both the School of Medicine and the College of Liberal Arts and Sciences. His research achievements include being a Principal or Co-Principal Investigator on nearly $11 million in extramural funding. He has been funded on 30 different grants and contracts totaling nearly $31 million.
Dr. Cook was an American Council on Education Fellow at the University of North Carolina-Chapel Hill where he studied UNC's School of Public Health, its overall research enterprise, its commitment to diversity, equity and inclusion and overall community engagement. During the fellowship, he was able to visit and study dozens of universities to better understand opportunities and challenges facing higher education. One specific initiative involved studying how diversity, cultural competency and professionalism were managed at other universities, bringing lessons back to KUMC to launch a Diversity Council which is still active today.
Dr. Cook has a master's and Doctorate degree from the University of Kansas. He received his Bachelor of Arts from Iowa State University. He lives in Olathe, Kansas with his wife Katie. They have three children Gage, Ella, and Peyton.
——————————————————–
Hesham El-Rewini, Ph.D., P.E.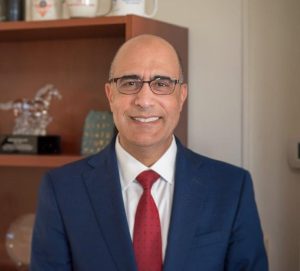 Dr. El-Rewini is a proven leader with over 30 years of experience in higher education. He has an outstanding track record of transformative leadership at both public and private research universities. Known for his commitment to honesty, inclusivity, and transparency, Dr. El-Rewini has always demonstrated the ability to foster and work effectively within a system of collaborative governance. He values diversity in all its forms and has been instrumental in enhancing diversity among all the teams that he has led.  He has extensive experience in strategic planning, alumni relations, community engagement, industry partnerships, and fundraising.
Dr. El-Rewini received his Ph.D. from Oregon State University, a public land-grant research university, before spending eleven years at the University of Nebraska as an assistant/associate/full professor and chair ad interim. He then served as a department chair at the School of Engineering of Southern Methodist University for seven years prior to becoming Dean of Engineering at the University of North Dakota (UND). He also served as Senior Vice Provost, in addition to his duties as a dean at UND. He currently serves as Provost and Senior Vice President at Marymount University, which is a private Catholic university that offers degrees at the bachelor's, master's, and doctoral levels. He is also a registered engineer in the State of Texas.
In his time at UND, Dr. El-Rewini developed deep connections across the state of North Dakota. He established strong professional relationships throughout the state and worked extensively with the State Board of Higher Education, all universities in the North Dakota University System, K-12 schools, the business sector, agricultural communities, industry, and tribal colleges. Under his leadership, UND Engineering witnessed unprecedented growth in both on-ground and online enrollment. He also led the efforts to achieve improved retention and graduation rates and increased college research expenditures, as well as growth of student scholarships and total college endowment.
Dr. El-Rewini's leadership has always emphasized trust, compassion, and openness with all stakeholders, especially students. To this end, Dr. El-Rewini has been an advocate of providing accessible and affordable education to underserved and underrepresented students. He routinely invites students to meet with about concerns and questions, and always seeks student opinion in the decision-making process. He was presented the Gordon Henry Award by UND's Student Government for his continuous support of a student-centered culture.
Prior to becoming a full-time administrator, Dr. El-Rewini was a dedicated faculty member who taught many classes at all levels and conducted funded research. He has always been committed to innovative research that fosters discovery, meets societal needs, and stimulates technology transfer. His research projects were funded by grants from state/federal agencies and industry, totaling close to $7 million. He published numerous scholarly articles in peer-reviewed journals and conference proceedings. He supervised many M.S. and Ph.D. students and coauthored several books, including one of the earliest books written about parallel computing. Two of his books on computer architecture were translated to Chinese.
North Dakota holds a special significance for the El-Rewini Family. Dr. El-Rewini's wife, Sherine, completed her medical training in Fargo and his three children benefited from an amazing public school system and community in North Dakota.
——————————————————–
Mary Holz-Clause, Ph.D.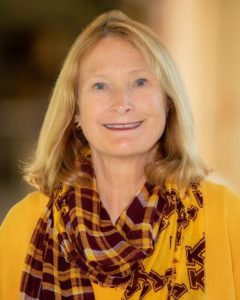 Throughout her career, Mary Holz-Clause, Ph.D., chancellor at the University of Minnesota (UM) Crookston since 2017, has created and grown opportunities for universities, students and businesses alike, coast-to-coast, in areas of traditional and value added agriculture, entrepreneurship, economic development, scientific and medical discovery.
In positions at tier 1 research since 1986, she has created opportunities by integrating curricula, bold outreach and outside funding with student, community, state and national needs. Strength in degree programing, international connections and student advancement have followed. Holz-Clause has demonstrated leadership at three major land grant universities, including the University of Connecticut (UConn), where she was vice president for economic development, Iowa State University of Science & Technology (ISU), where she created initiatives in value added agriculture and held administrative positions over the entirety of Extension, and the University of Minnesota (UM), where she grew online degree programs at Crookston. In 2021, UM expanded Holz-Clause's position to cover two campuses as acting executive chancellor for both the experiential and online presence of Crookston and a more traditional liberal arts campus at Morris. She is a key member of strategic discussions with Huron Consulting to examine efficiencies across the U of M system.  At UM, as with her other major university roles, Holz-Clause specifically addressed goals to increase diversity, fundraising, a global presence, educational achievement, research and outreach, particularly into rural areas.
Among prior accomplishments:
2014-2017, dean of agriculture at Cal Poly Pomona (CA). Cal Poly is a Hispanic-serving institution. The college became the Donald Huntley Endowed College of Agriculture with a $30 million gift, secured in her tenure. She also was appointed to a highly sought position on the 15-member California State Board of Food and Agriculture, an advisory board to the governor. California is the largest ag state in the U.S.
2011-2014, vice president for economic development, UConn. Holz-Clause was charged with growing the fertile industrial and invention bases of the Northeast. She vigorously led technology commercialization, patenting, tech transfer, incubation and medical discovery. She laid groundwork and channeled investment (with a billion dollar increase in funding appropriations) into a new and regionally-competitive, state-of-the-art Tech Park. She secured the Small Business Development Center (SBDC) on campus, and oversaw more than $1 million in patent and licensing revenues yearly, 71 disclosures, 52 patents and technology incubation services (40,000 square feet on three campuses).
2006-2011, associate vice president of Extension and outreach and associate director of Iowa Cooperative Extension Service, ISU. She oversaw 100 county offices, 1,000 staff and $100 million in budget (contract/grant, state and federal funds), and was director of global programs. Earlier at ISU, she created the Value Added Agriculture Center and founded the multi-state-based Agricultural Marketing Resource Center (AgMRC), a vital online resource for new ag endeavors nationwide.
Overall, Holz-Clause has helped to secure well over $40 million in grant funding for emerging and ongoing initiatives, creating important partnerships along the way.  She has been a tenured professor of agricultural business, of agricultural business management and agriculture science and of Extension. She has authored numerous scholastic papers and Extension publications and is internationally acclaimed. Prior to academia, Holz-Clause was with the Iowa Department of Economic Development, where she launched the first-in-nation ethanol program. She also taught vocational agriculture in Iowa.
Holz-Clause has a B.S. degree in agricultural business, a Masters of Public Administration and a Ph.D. in agriculture education and technology transfer, all from ISU. She and her husband, Reg Clause, a retired Iowa farmer and ISU Extension specialist, have three grown daughters, who work in fields of agriculture and engineering.
——————————————————–
Debra S. Larson, Ph.D.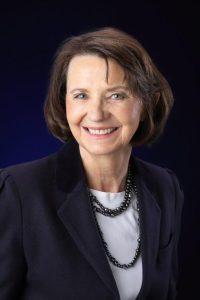 Dr. Debra Larson currently serves as the provost and vice president of academic affairs at California State University, Chico. Chico State is a comprehensive university that offers 340 undergraduate majors and minors, graduate degrees, and professional certifications. As provost and vice president of academic affairs, she provides leadership to 714 FTE faculty with a student population of 15,500.  Dr. Larson's accomplishments during her five years at Chico State are many, and include: successful reorganization of the institution's research and sponsored program units, growth of on-line curricula and enrollment, a transformed division, and a strengthened focus on student success and Diversity, Equity, and Inclusion.  She recently served on an 8-member bargaining team for the Cal State System, culminating with a tentative contract agreement for the 29,000-member faculty union.
Chico State is the second oldest of 23 institutions that make up California State University System. It is nationally ranked for students' return on investment and social mobility, campus sustainability, international education, and funded undergraduate research.
Prior to arriving at Chico, Dr. Larson served as dean of the College of Engineering at California Polytechnic State University in San Luis Obispo (Cal Poly) from 2011-2017. The College of Engineering at Cal Poly boasts more than 6,500 students who are studying in one of 13 engineering majors. While at Cal Poly, she furthered the college's reputation as one of the nation's top undergraduate engineering colleges by emphasizing Learn by Doing and career-readiness. During her tenure, she raised $65.7 million in philanthropic gifts and significantly grew corporate partnerships. Under her leadership, the College launched or grew initiatives in cybersecurity, autonomous flight, innovation and entrepreneurship, advanced manufacturing, space systems technology, assistive technologies, liberal arts and engineering, and safety. She supported and added programming to attract and retain a more diverse student body.
Dr. Larson entered the engineering profession as an undergraduate at Michigan Tech, when women were a novelty to the discipline. She competed for the first women's volleyball team and skied for the first cross-country team. After completing her bachelor's and master's degree at Michigan Tech, she began a professional engineering career spanning more than 10 years in manufacturing, product development, and consulting. She maintained her Professional Engineering license for nearly 30 years.
Her passion for creating opportunities, conducting research, and educating compelled Debra to return to the university as a non-traditional student to complete a Ph. D. at Arizona State University. From there, Northern Arizona State University hired Dr. Larson as an associate professor.  Debra's academic focus included engineering design and excellence in teaching, the economics of forest restoration and wildfire mitigation, structural dynamics and earthquake engineering, and entrepreneurial outreach. Dr. Larson served for ten years as a board member with the community-based Greater Flagstaff Forest Partnership that conducted research and completed many forest health and fire reduction projects.
Dr. Larson grew up in a mining community in the Upper Peninsula of Michigan and her family ran a successful auto parts business. These early experiences encouraged her down the path of a career in technology.
Dr. Larson's many experiences have shaped who she is today; an effective and creative problem solver and resilient leader who respects shared governance and builds great teams of leaders. She is authentic, transparent, hard-working, collegial, and she finds joy and passion through her work in higher education. She is genuinely interested in improving access to, and the quality of, education for all students; supporting faculty and staff as they strive to contribute and be the best they wish to be; and providing leadership and direction to guide the campus forward. She brings a portfolio of experiences that span the activities, goals, and defining features of NDSU and is committed to working with the campus and community to further NDSU's success. She will put the important pieces of student success, land grant and research together well.
——————————————————–
Michael V. Tidwell, Ph.D.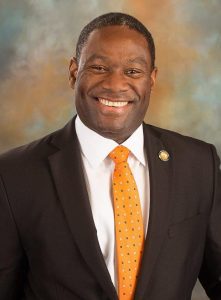 Dr. Michael Tidwell became the fourth president of The University of Texas at Tyler in 2017, an institution that offers more than 80 academic degree programs at the bachelor, master, and doctoral levels to a student body of nearly 10,000 students. UT Tyler offers Doctoral/PHD programs in pharmacy, nursing, Doctor of Nursing, education, clinical psychology, and human resource development.
As president, Dr. Tidwell led the university's efforts to improve the region's educational attainment, strengthen its regional economic impact, and expedite its growth into a nationally recognized research university. His leadership led to four important outcomes. First, UT Tyler was ranked by The Chronicle of Higher Education as one of the fastest growing research universities in the nation. Second, the Carnegie Classification of Institutions of Higher Education ranked UT Tyler among national Doctoral Universities with High Research Activity. Third, UT Tyler joined the ranks of national research universities recognized by the US News and World Report. Finally, the University was honored by the state of Texas for having the highest levels of improvement on overall degree completions and degree completions among economically disadvantaged students.
Dr. Tidwell has been influential in higher education for over 20 years and has held positions at universities around the nation and abroad. Throughout his career, academic innovation has been the foundation of his vision for higher education. Understanding that the university and the region it serves are dependent upon one another for growth and well-being, he positioned UT Tyler as the primary educational and economic driver of East Texas.
In 2021, UT Tyler officially merged with UT Health Science Center at Tyler. One of the primary goals of the merger was the launch of a new medical school, so the Health Science Center leader was selected as president of the newly combined institution.
Dr. Tidwell has been a management and research consultant for business leaders seeking to resolve critical business issues since 2003 and recently completed an Executive Internship with CHRISTUS Trinity Mother Frances Health System. During his career, Dr. Tidwell has been published in various scholarly journals and has been a speaker at numerous national and international conferences. In addition, he has served on the boards of Ann Arbor Spark Business Development Committee, Tyler Economic Development Council, Tyler Chamber of Commerce, and the East Texas Center for Nonprofits.
Prior to accepting the presidency of UT Tyler, Dr. Tidwell was dean of the Eastern Michigan University College of Business. There, he provided leadership for more than 20 undergraduate and graduate degree programs along with more than 15 undergraduate and graduate certificates. Dr. Tidwell also served as Dean of the College of Business at Bloomsburg University of Pennsylvania.
Dr. Tidwell earned his Master of Arts in communication and his Ph.D. in organizational studies from Washington State University, Washington State's sole land-grant Carnegie R1 research institution. Soon thereafter, he started his teaching career at the University of Kentucky, Kentucky's sole land-grant Carnegie R1 research institution. His work at these institutions formulated his views on the important role of land-grants in the building and sustaining of a state's economic competitiveness and were the genesis of the creation and launch of UT Tyler's 100 Communities Initiative. The 100 Communities Initiative is a 'land-grant like' program geared toward leveraging faculty and staff expertise to spark economic development, educational growth, and overall well-being across the largely rural and agricultural region of East Texas.
A west coast native, Dr. Tidwell earned a Bachelor of Science in communication at Ball State University, where he also lettered as an NCAA Division 1 student-athlete and competed as a member of the #1 nationally ranked collegiate debate team. Dr. Tidwell and his wife Karen have two children, Cyrus (recently completed his Bachelor of Science degree at the College of William and Mary) and Bradley (a junior at Yale University).