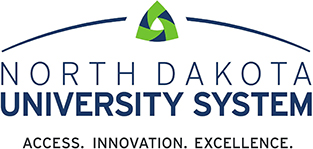 24 Feb

State Board reviews legislation at Crossover

With the N.D. Legislature gaveled out and entering crossover, the State Board of Higher Education took a moment at its regular February meeting to review legislation that would move forward from House to Senate, and vice versa.

Chancellor Mark Hagerott, Vice Chancellor for Academic Affairs Lisa Johnson, Vice Chancellor for Information Technology Darin King, Vice Chancellor for Administrative Affairs David Krebsbach, Vice Chancellor for Strategy and Strategic Engagement Jerry Rostad, and Legislative Liaison Tammy Dolan provided detailed updates to the Board from the respective areas of expertise.

Krebsbach offered a high-level review of the budget requests, many of which were approved by the legislature at or above the funding requested. He noted that funding formula adjustments included restoration of 96% minimum amount payable; and approvals were made for a $98 million compensation package; $614 million for capital building, deferred maintenance and network projects; $36 million in challenge grants; nearly $5 million in student financial aid, and $14.8 million in workforce program funding to institutions.

Dolan then provided an update on other legislation, noting that the system office was still tracking nearly 120 that might have some impact. She referenced a summary document that detailed more than 30 bills that were of high impact. Two bills impacted the retirement system, one bill relating to compliance confidentiality, one bill relating to legacy fund earnings distribution, and one bill relating to nursing funding.

Johnson said the 60 bills they had been closely tracking were significantly reduced. She detailed bills that weren't focused on finances, but policy and social issues, some of which might have financial implications. Johnson detailed bills relating to potential book censorship, workforce innovation, transgender students, energy workforce scholarships, preferred pronouns, the collection of vaccination data, and requests for confidential records.

The Board then spent considerable time discussing certain pieces of legislation, such as SB 2247, which dealt with "divisive concepts" being forbidden from being taught in the higher education classroom. Discussion revolved around whether the Board taking active stances in support of or opposition to certain legislation would weaken its autonomy or strengthen it. Ultimately it was decided that the Board would move to call for an amendment to the bill regarding tenure to change it into a joint study between the legislature and Board.

Rostad noted that the May Strategic Planning Retreat and Board meeting would include discussion on the Board's Philosophy and Governance Model, a review of Envision 2030 process as a model for Envision 2035, a review of the 2023 legislative results and implications, potential priorities for Envision 2035, and the need for campuses to highlight emerging strategic priorities and concerns.

In detailing the Envision 2030 process to provide a recap for Board members not yet appointed, Hagerott said the process started with an educational summit in May 2016, which included thought leaders from around the state and culminated with nine breakout sessions that ultimately evolved into ten advisory groups. The groups then reported back priorities and concerns in the short, mid and long term, a process which helped set the foundation for the strategic planning process. He noted that in moving forward with Envision 2035, the system office would take a return look at these topics, potentially swapping out Law and Legal Systems for a more expansive look at Health Care.

Committee work, policy updates

Member Dr. John Warford brought forward the Academic and Student Affairs Committee, which included requests from three institutions for new programs.

Chair Dr. Casey Ryan and Member Danita Bye respectfully brought forward the Research and Governance committee business, which included an update on an upcoming "research day" at the legislature and an update on the CHIPs Act. Bye noted that they discussed the updated mission statements and heard reports on information technology and Envision 2035.

Vice Chair Tim Mihalick brought forward the Budget and Finance committee agenda, which would authorize UND to proceed with building documentation, demolition and associated site restoration of the conference center at 2724 University Avenue, and authorization for NDSU to proceed with the Pavek Hall Renovations project at an estimated cost of $14,500,000 to be funded from local auxiliary reserve funds, capital building tier matching fund, and appropriated operating funds. Both were approved.

Member Nick Hacker brought forward both the Audit committee and Efficiency and Opportunity committee business, noting that they'd received the state auditor's audit on internal controls on financial reporting and statements. Hacker commended the institutions for the great work they did in working with the auditor to deliver a very positive report. He added that they spent time developing a process or system to take feedback from campuses on uncovering efficiencies and opportunities.

Student member of the Board Sadie Hanson provided an update from the North Dakota Student Association, noting that the organization would be meeting this weekend in Minot.

Faculty advisor to the Board Lisa Montplaisir, Ph.D., noted that the Council of College Faculty had been active almost weekly during the legislature.

Staff advisor to the Board Michael Linnell said that Staff Senate had discussed legislative session at its recent meeting, focusing on the budget and tenure bills.

In accordance with Board policy, Rostad brought forward four updated mission statements from Bismarck State College, North Dakota State College of Science, North Dakota State University, and University of North Dakota. The Board also held first readings of Policies 406.1 (Academic Calendars) and 402.1.2 (Student Placement into College Courses). The Board also reviewed an enrollment report as detailed by Director of Institution Research Jen Weber, Ph.D., and heard an IT update from King. The next meeting will be held March 30.