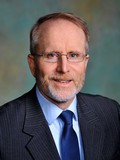 Welcome to the North Dakota University System website!
This website is a gateway to the North Dakota University System and the five community colleges, four regional universities and two research universities that make our system strong.
The 11 University System campuses prepare students for a broad range of professions by providing career and technical education, traditional academic programs, graduate studies and research opportunities. To assist students in this process, the NDUS website provides information about college selection, program offerings, financial aid, workforce training, adult learning opportunities, online education and veterans benefits – to name just a few important topics.
Other resources may be of interest to state policymakers, business leaders, employees, media representatives and interested members of the public. This includes formal documents, such as State Board of Higher Education policies, reports and meeting minutes; University System procedures; information about current issues in higher education; and a variety of other timely subjects.
Investment in higher education continues to be a priority in North Dakota, just as the University System continues to focus on creating opportunities for student success. I believe this shared commitment can be summed up in the three simple words that guide our day-to-day operations: Access. Innovation. Excellence.
Please contact the University System Office if we can provide assistance in connecting you to the appropriate resources on this website.
Best Wishes,
Dr. Mark R. Hagerott
Chancellor