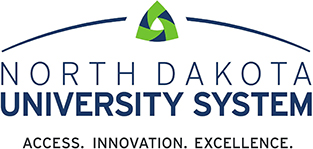 04 May

Board conducts regular business after closing president search

The agenda was mostly business as usual at the State Board of Higher Education's recent meeting at Williston State College, apart from the selection of WSC's next president.

After a morning of interviews followed by executive session, the Board named Bernell Hirning, Ph.D, as the next WSC president. He will assume his duties this summer after the retirement of current WSC President John Miller. His selection came after a months-long process that started with 29 candidates before the final round of two interviews.

In regular business, the Board heard updates on the legislature, tenure, and policy changes.

North Dakota State College of Science President John Richman spoke to the Board about the NDSCS Workforce Academy. He said there would be drafted agreements that would allow for partnerships when they enter the new facility, as well as providing ownership of the facility to the NDSCS Foundation. Board member Kathleen Neset asked questions concerning whether NDSCS employees had worked on the project, and if potential state funding had been used to forward the project.

Neset noted that her concerns were on whether foundations would face issues in the future, as had happened in the past at University of North Dakota and Dickinson State University. She reiterated that the Board was ultimately responsible for the projects that the campuses take on, and that while career academies were great, this particular project may have circumvented the Board and its authority.

Board vice chair Dr. Casey Ryan clarified that he felt the project should potentially move back to the Budget and Finance committee so that it could review all reports and necessary paperwork. Chairman Nick Hacker asked if money had been expended to buy land. Richman said roughly $900,000 would have been spent for the land and architectural needs.

Vice Chancellor of Administrative Affairs and Chief Financial Officer Tammy Dolan provided a brief legislative update. She noted that system office was currently building a summary for all the bills that had touched on higher education, and that report would likely be ready in May. She said that she was hesitant to speak to any further legislative updates because both the Senate and House were still in session so numbers were not yet finalized. She did note that NDUS was tentatively approved for a budget of $683 million, or a 5.8 percent increase over the previous biennium.

Committee business and policy updates

Board member Tim Mihalick brought forward Budget and Finance committee business, including approval of University of North Dakota's $2,250,000 transfer of the NDUS System Office Tier IIII capital building fund appropriation line to the UND capital building fund appropriation line; approval of Dickinson State University's transfer of $102,202, from the capital assets line to the Operations line; and for NDSU to proceed with the Indoor Practice Facility project at an estimated cost of $37,200,000 funded from private donations and to authorize the building be named in honor of the donor.

Board member Jill Louters, Ed.D., brought forward the Academic and Student Affairs committee business regarding tenure, which passed unanimously.

Neset brought forward an update from the Audit committee, including how complaints are reported to the committee, and how the committee had reviewed multiple reports. The committee would be looking at the audit charter and policy soon.

The Board held the second reading for Policy 515 (North Dakota Student Association), as well as the amended second readings for Policies 605.2 (Standing Committee on Faculty Rights), 605.3 (Nonrenewal, Termination or Dismissal of Faculty), 605.4 (Hearings and Appeals), 605.5 (Mediation), and 612 (Faculty Grievances).

Student member of the Board Erica Solberg brought forward an update from the North Dakota Student Association, including an update on the last NDSA meeting of the academic year. She noted that three names had been selected as nominees for her replacement, and that the student government had been focused on its newsletter and looking into increased opportunities for students.

Faculty Advisor to the Board Elizabeth Legerski, Ph.D., brought forward an update from the Council of College Faculty, including election for the CCF executive council, the launching of a petition surrounding academic freedom.

Staff Advisor to the Board Retha Mattern brought forward an update from Staff Senate, including that while staffers had concerns about SB 2030, they had not signed a letter of opposition for fear of reprisals. Mattern noted that they were also disappointed in the limited salary increases had gone in place.

In other business, the Board approved a nomination to SBARE, approved an honorary degree request from Valley City State University, and heard from Director of Financial Aid Brenda Zastoupil talked to the Board about the Student Affordability report. The next meetings are scheduled for May 26-27 in Bismarck and June 29 at Minot State University.